"Spirituality is in its essence an awakening to the inner reality of our being, to a spirit, self, soul which is other than our mind, life and body, an inner aspiration to know, to feel, to be that, to enter into contact with the greater Reality beyond and pervading the universe which inhabits also our own being, to be in communion with It and union with It, and a turning, a conversion, a transformation of our whole being as a result of the aspiration, the contact, the union, a growth or waking into a new becoming or new being, a new self, a new nature."
-Sri Aurobindo, The Life Divine, Page 857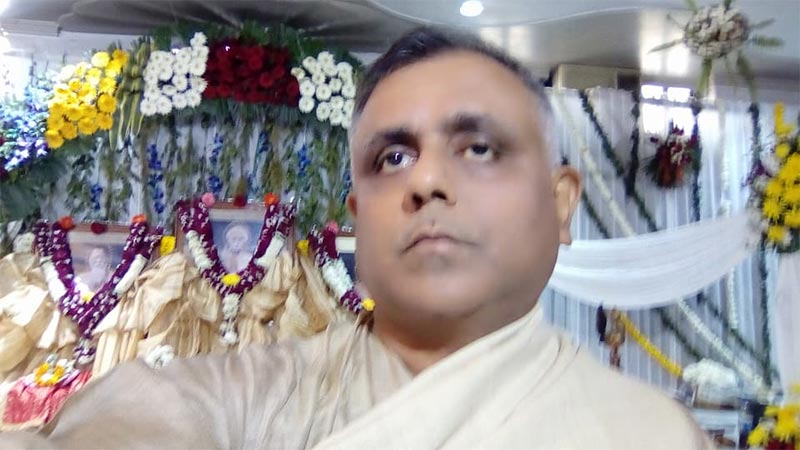 Putting it simply, Sri Aurobindo has defined spirituality as:
An awakening to the true reality of our being which is other than our mind, life and body. We often believe that we are this body or this mind or the emotions or a combination of these. Sri Aurobindo states that spirituality, to begin with, is an awakening to the true inner reality of our being which we may call our spirit or self or soul.
Once we realize the presence of this true reality of our being-the soul; then spirituality leads us to an inner aspiration to know that soul, its substance, about its existence, its presence.
This leads us to a burning aspiration to not only know of the soul, but also to experience it, to feel it, to be that, to enter into contact with the soul.
Then we start understanding that this soul is actually a delegate of a greater Reality which is not only beyond, but also pervades the universe. It is this Reality which inhabits also our own being. Spirituality leads to a yearning within us to be in communion with and also a union with the soul and with this greater Reality.
This aspiration to be in contact and the union therewith, will spontaneously lead to a turning, a conversion, a transformation of our whole being.
 As a result of this growth of our consciousness, we would wake into a new becoming or new being, a new self, a new nature.
Spirituality is not just living in some rhapsodies of experience nor is it living on quiet mountain-tops separated from all life. True spirituality is when we can be in contact with our soul, our true inner being while living our normal daily life.
Spirituality is the transformation of our outer instruments-the mind, vital and body such that they may become a pure, uncorrupted channel, an instrument of the soul and the greater Reality.
Dr Thakur believes high in spiritual values and perhaps this has come into him from the Kriya Yoga to which he was introduced to in his early childhood days of 9 years of age.
Kriya Yoga, as taught by LahiriMahasaya, is traditionally exclusively learned via the Guru-disciple relationship. 
Kriya Yoga
 is described by its practitioners as the ancient 
Yoga 
system revived in modern times by 
Mahavatar Babaji
 through his disciple 
Lahiri Mahasaya
, c. 1861
As Yogananda describes Kriya Yoga, "The Kriya Yogi mentally directs his life energy to revolve, upward and downward, around the six spinal centers (medullary, cervical, dorsal, lumbar, sacral, and coccygeal plexuses) which correspond to the twelve astral signs of the zodiac, the symbolic Cosmic Man. One half-minute of revolution of energy around the sensitive spinal cord of man effects subtle progress in his evolution; that half-minute of Kriya equals one year of natural spiritual unfoldment."