Very successful stint replete with achievements, new initiatives and an overall exposure of the media industry and other major  sectors in the country.
The Times of India Group (BCCL), New Delhi, India
Worked with the group in senior managerial cadre in the Marketing dept.Major assignments during the period were in International Marketing Division, Special Projects Division, Branch Offices in NCR.
Developed markets for the Group publications in India amongst the MNCs, Indian corporate houses,  Public sector Undertakings and developing business tie-ups with the Trade chambers, Embassies, Govt. institutions, Ministries etc.
Handled business development of nearly 50 foreign publications represented by The Times Group in India. Responsibility included identifying market potential, identifying  companies, offering media consultancy, business development and coordination with the foreign counterparts of the publications.
Worked on high revenue earning projects from exclusive business houses, government organizations, and from events of national and international importance.
Handled successfully, Business Development team of Branch office at Noida in NCR and significantly increased business for the group publications.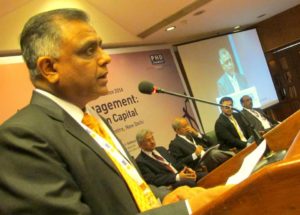 The Statesman Ltd, New Delhi, India.
Started Career in the Managerial cadre.
Developed  businessfor The Statesman, Calcutta and Delhi editions in Delhi and whole of North India market.
Responsible for  brand promotion of the publications amongst the corporate houses, advertising agencies, government and government bodies, trade chambers, embassies and other institutions.