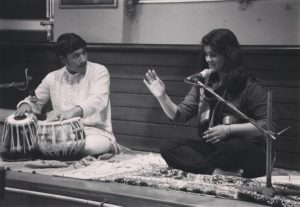 Bhargavi Thakur is currently pursuing graduation in Economics at Kirori Mal College, Delhi University. She is deeply interested in working and exploring the cross-relationships and their influences of the subjects like Economics, Political Science, History and others on society and people. She is also a trained vocalist in Hindustani Indian Classical Music with a deep interest in experimentation and creativity. She likes to express and write her views and opinions through her blog (bhargavikavisar), writings in college magazines and by engaging in discussions and debates.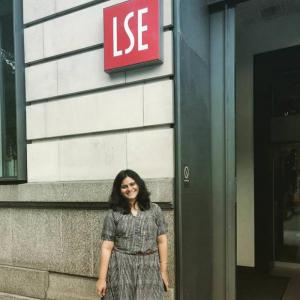 She has been an excellent performer in academics and co-curricular activities all throughout her school and college. Apart from her life at the college she has also been active in undertaking internships and short-term courses. She attended the London School Of Economics and Political Science in June 2018 for a Summer School Course in International Political Economy under Professor Jeffrey Chwieroth. Through her course she was able to not only enhance her knowledge and academics but was also able to build up relationships with peers and teachers from across the globe.
She was selected as a YUVVANI Indian Classical Vocalist at All India Radio, Delhi in 2018. She has also given performances at Jashn-e-Urdu, organized by the Delhi Government and Jashn-e-Rekhta 2018 along with the India-Opera group as the lead Indian Classical Vocalist. She is also interested in composing music and writing down lyrics. She Came out with her first original song in April 2018 – 'Naino Ko Na Tarsao.' She has also performed at the Siri Fort during her schooling years and was the Delhi-state winner in Indian Classical Singing in the year 2015.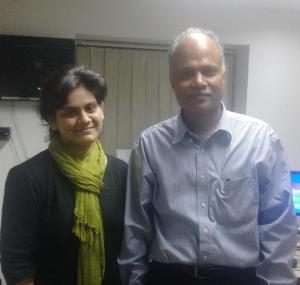 She undertook an internship in 2017 at the United Global Compact Network India (UN GCNI), where she complete a research project on sustainable development goals combining the aspects of the role of education and skill development. She was honored to complete her project under the guidance of Mr. Bhaskar Chatterjee, IAS, Former DG &CEO, Indian Institute of Corporate Affairs and Mr. Kamal Singh, Executive Director, UN Global Compact Network India. She also interned under Mr. T K Arun in December 2016, where she was given an opportunity to research, practice writing articles and participating in the editorial discussions. She was able to cover topics like demonetization, conditions of transgender or the third gender and issues related to the Goods and Services Taxes.
Bhargavi has been an active student in her college. She is presently the event coordinator of the Economics Society, Kirori Mal College. She previously held positions as the Assistant Editor of the Editorial Board of the Economics Magazine, Oikos and as the Marketing Head of the Economics Society.
Links:
Linkedin
https://www.linkedin.com/mynetwork/
Blog Link:
bhargavikavisar.wordpress.com
Youtube song Links: