Dr. Rajiv R. Thakur,the Perfectionist Learner,is Dean-Development and Professor of Strategy at Birla Institute of Management and Technology (BIMTECH) Gr. Noida,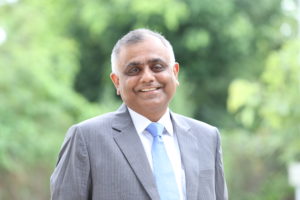 India.  In his last assignment, he was Professor in Strategic Management Area and  Professor-in-Charge at IIM Jammu (Indian Institute of Management, Jammu).
Prior to IIM Jammu, Dr Rajiv worked as the Director at Jaipuria Institute of Management, Noida (other group campuses at Lucknow, Jaipur, Indore) and spearheaded the vision of bringing the institution to the club of Top 30 B Schools in the country for over 6 years . Immediately before Jaipuria Noida, he was the Director of Jaipuria, Jaipur Campus where he successfully spearheaded the transformation process of the campus. Earlier, he was a Professor in the area of Economic Environment and Strategy at India's leading B-school,  Institute of Management Technology (IMT Ghaziabad), Ghaziabad for over 5 years and Director at AKGIM, Ghaziabad for one and half years. He started his academic career with GITAM Institute of Foreign Trade (now, GITAM School of International Business), Visakhapatnam. Prior to joining academics, he worked in the industry for over a decade with country's largest media house, The Times Group, New Delhi. He started his career with The Statesman, New Delhi.  His teaching and research areas are Strategic Management and International Business Strategy.